OIEPB is here for YOU
The Ontario Internationally Educated Physical Therapy Bridging (OIEPB) Program offers a comprehensive 10 month program, online courses and workshops for internationally educated physiotherapists (IEPTs) like yourself to help transition your career to Canada.
The Comprehensive Bridging Program will help you on your journey to licensing and practice as a physiotherapist in Canada. To gain licensure, you must pass 2 national Physiotherapy Competency Exams (PCE) conducted by the Canadian Alliance of Physiotherapy Regulators.
The OIEPB Exam Success Rates show how well our Alumni have performed.
The PCE Clinical Component exam pass rate for our bridge learners is 86.8% compared to a pass rate of 42% for IEPTs with no bridge training and 83% pass rate for Canadian-trained physiotherapists (Table below).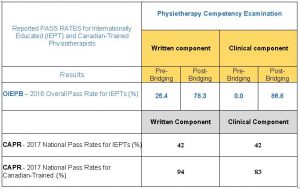 With a 100% employment rate, learners are integrated within the Canadian health care system in major urban centres and/or rural areas in their chosen area of practice. The impact of the bridging program extends widely across the country and the Ontario labour force.
The Honourable Laura Albanese, 2017 Minister of Citizenship and Immigration showed her support of the program.
"Our Ministry is proud of our partnership with you to deliver a bridge training program that prepares physiotherapists educated outside of Canada to be career-ready and contribute to a strong Ontario.
I would like to thank all of the OIEPB Alumni for your contributions not only to the Ontario labour market, but also to your communities. Know that your hard work and dedication to helping others has had a positive impact in the lives of many in our province."
Get the advantages you need to succeed by taking this program.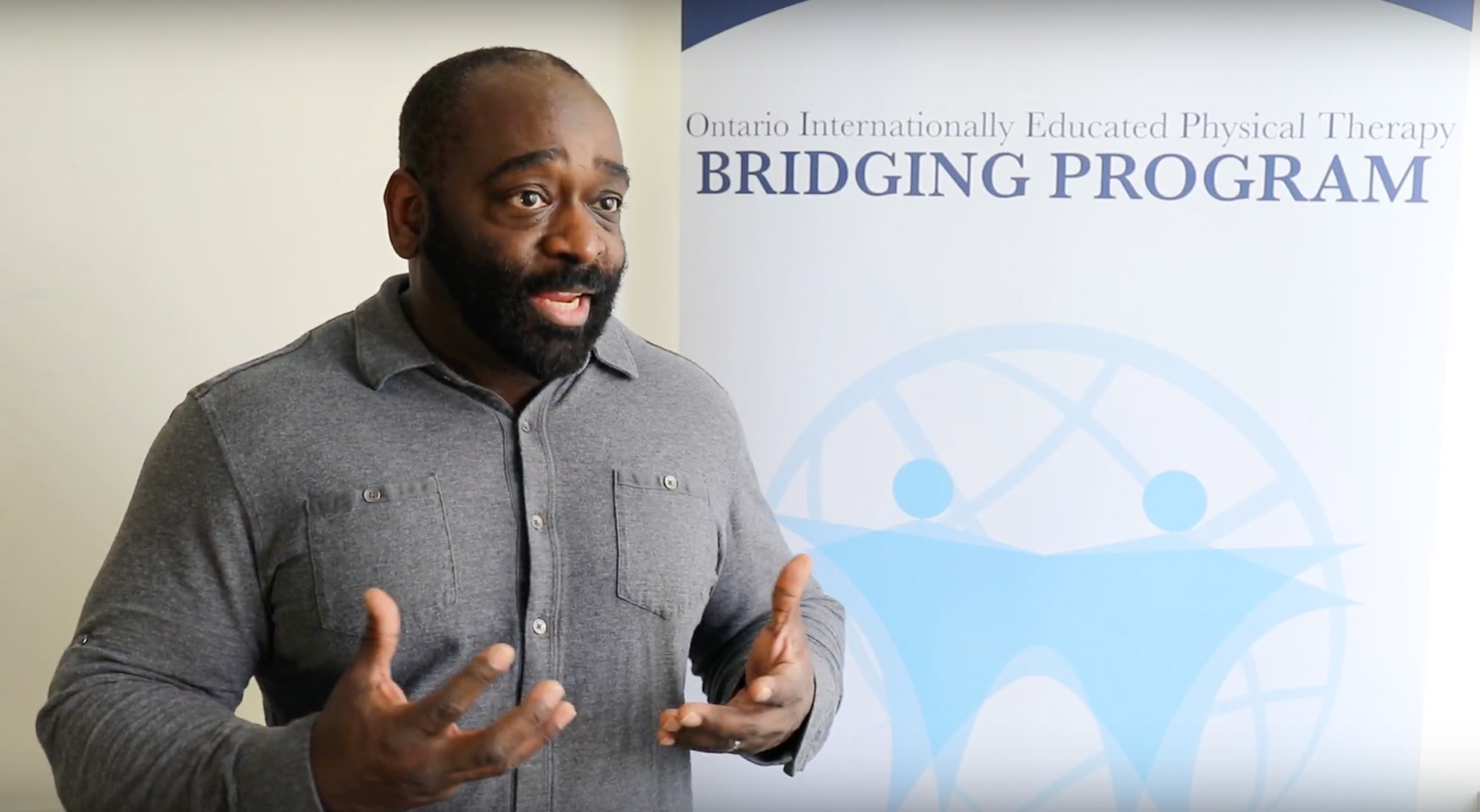 Watch: Journey to Licensing and Employment
The Ontario Internationally Educated Physical Therapy Bridging Program is funded by: