OIEPB is here for YOU
The Ontario Internationally Educated Physical Therapy Bridging (OIEPB) Program offers courses for internationally educated physiotherapists like yourself to help transition your career to Canada.
The Honourable Laura Albanese, Minister of Citizenship and Immigration shows her support of the program.
"Our Ministry is proud  of our partnership with you to deliver a bridge training program that prepares physiotherapists educated outside of Canada to be career-ready and contribute to a strong Ontario.
I would like to thank all of the OIEPB Alumni for your contributions not only to the Ontario labour market, but also to your communities. Know that your hard work and dedication to helping others has had a positive impact in the lives of many in our province."
Get the advantages you need to succeed by taking this program.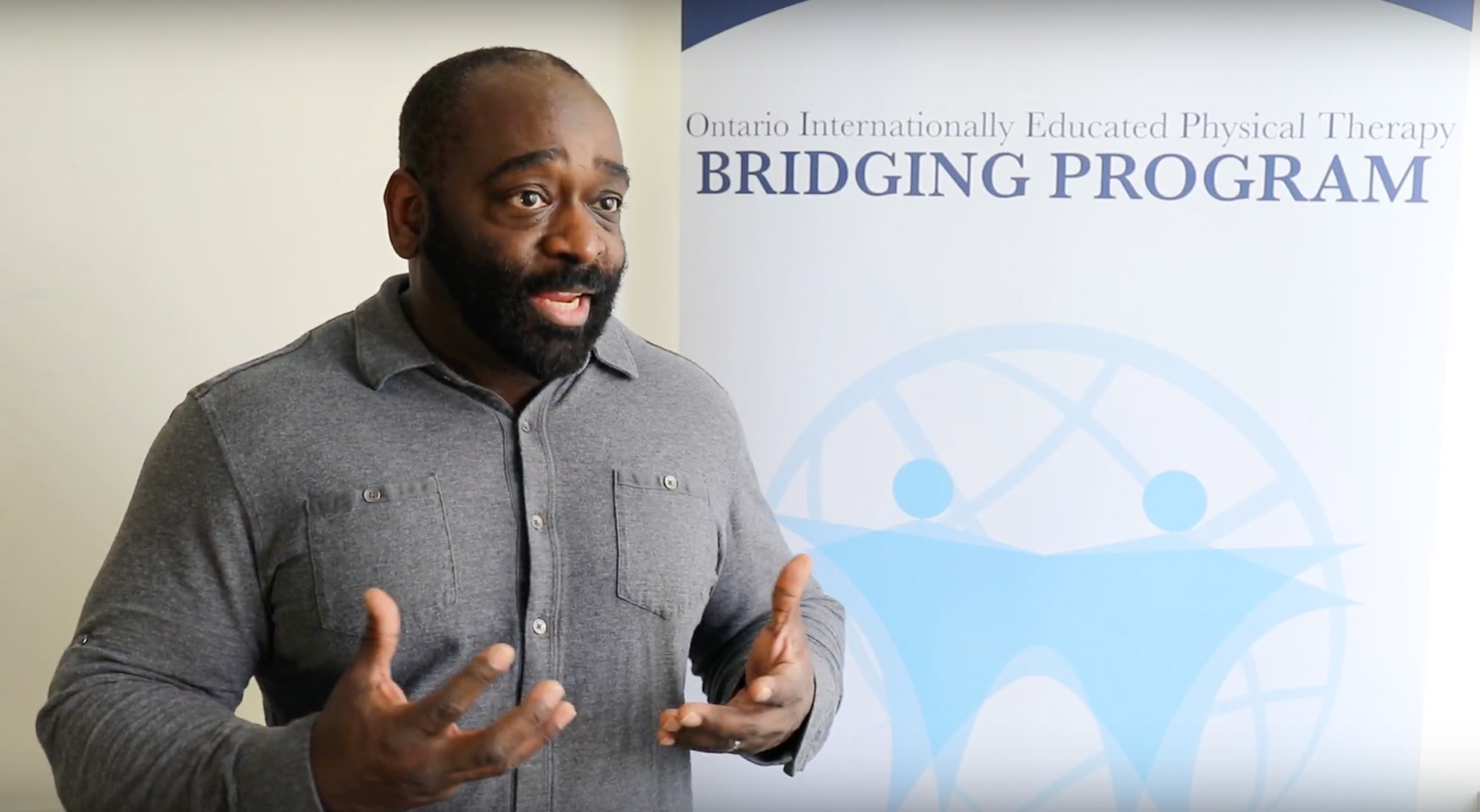 Watch: Journey to Licensing and Employment
The Ontario Internationally Educated Physical Therapy Bridging Program is funded by: