PHYSIOTHERAPY PRACTICE WITHIN THE CANADIAN HEALTH CARE CONTEXT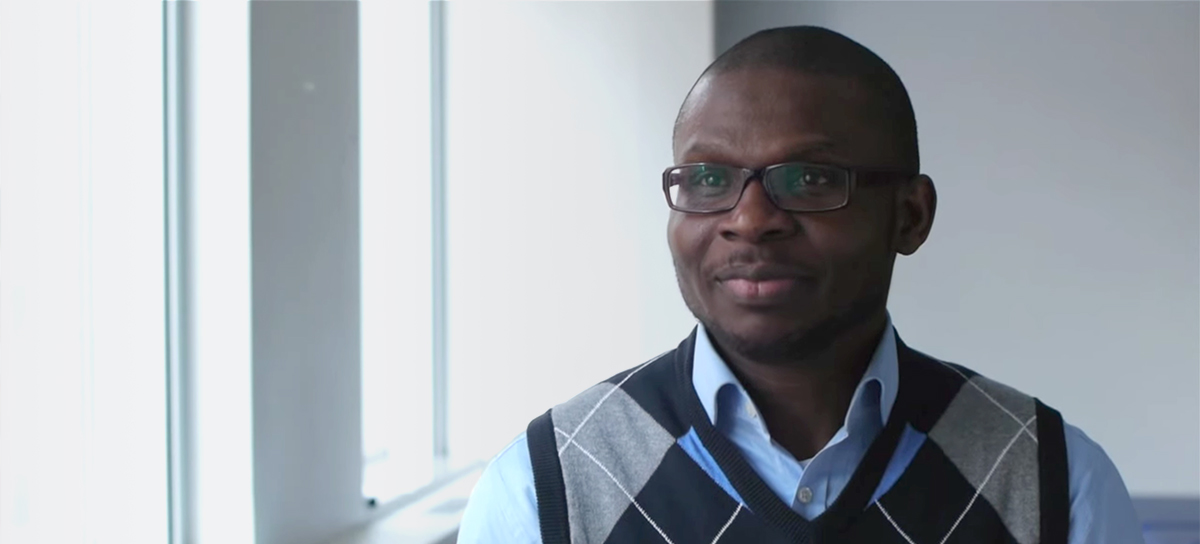 Watch: Folarin's Story
Please be advised that all online courses are as scheduled. Registration may close before the deadline.
DETAILS
2024 Winter Session
January 18 - February 28, 2024
Course Fee
$500.00 (includes administrative fee)
Duration
6-weeks online
Registration Deadline
January 4, 2024 - CLOSED - All spots are filled. No longer accepting registrations.
Next Session
April 4 - May 15, 2024 **Registration opens January 19, 2024**
COURSE OVERVIEW
This course meets CAPR's requirements to understand the knowledge of the practice of physiotherapy within the Canadian health care system. Read more about CAPR's requirements here. Physical therapy in Canada is carefully regulated.
The goal of this online course is to provide internationally educated physiotherapists with an understanding of the Canadian healthcare system, culture and context for practice. Learners are exposed to a diverse range of topics including: cultural competence, the role of the federal and provincial governments, acts and regulations guiding PT practice and client-centred care in a variety of PT roles and settings
FEATURES
Each weekly module is facilitated by a practicing Canadian physiotherapist. Your facilitator will be available to answer your questions and give insight to the Canadian healthcare system.
The online platform used for the course is available at all times of the day. You can choose the time that works for you to complete your assignments.
A discussion board is available for learners to interact with each other and their instructors. It's a great way to build your network and talk with practicing Canadian physiotherapists.
All learners will have access to the University of Toronto Online Resources. This resource can be accessed to continue your learning outside of the course.
TOPICS COVERED
Canadian Cultural Skills and Roles of the Canadian Physical Therapist
Client-centered Care
The Role of the Federal and Provincial Government in Health Care
Regulations and Scope of Practice
The Continuum of Care: Where Physiotherapists Work
Teams and the use of Support Personnel
REQUIREMENTS
This course is available to physiotherapists educated outside of Canada that want to practice here. Applicants will need to meet the language, and technical requirements.
LANGUAGE
Applicants are expected to be strong in all areas of English language communication. Applicants are required to submit one of the English language proficiency tests accepted by the OIEPB Program with the following minimum overall scores:
English as a Foreign Language iBT (TOEFL iBT)
Overall score of 92/120 and 21/30 on the writing and speaking sections.
International English Language Testing System (IELTS)
Academic Level Overall band score of 7.0 or
General Training Level Overall band score of 7.0.
Canadian English Language Proficiency Index Program General (CELPIP G)
Reading score of 9 and scores of 8 in the Writing, Listening and Speaking components.
English Language Exemption
You may be exempt from the English language requirements above, if you:
completed your entry-to-practice physiotherapy education or post-graduate education in a predominantly English speaking country (i.e. Australia, Canada, New Zealand, Republic of Ireland, South Africa, United Kingdom and USA).
If you completed your entire primary and secondary school education in Canada
A copy of your physiotherapy degree, post-graduate degree or high school diploma must be uploaded with your online application.
TECHNICAL
To access the online course, you will need a computer with an Internet connection, and basic computer literacy skills. Please note that the interface used for the course is best accessed through a computer or laptop.
TIME COMMITMENT
Our course is designed to work with your schedule. The online course platform can be accessed 24 hours/day, allowing you to choose when you complete your weekly assignments and quizzes. You should expect to spend 4-6 hours per week on assignments. The course includes required weekly readings, videos, and participation in a learner's discussion board.
HOW TO APPLY
Complete the online application form, upload the language document requirement when prompted and pay the total fee (course and administrative fee) upon registration to secure a spot in the course.
Please note that course sessions have limited enrolment and registration will close early when all spots are filled. If we exceed the maximum number of applicants, you will have the choice to either sign up for the next available course date, or receive a full refund.
Apply Now
CANCELLATION POLICY
If there are insufficient applicants to run the course, the course will be cancelled and you will receive a full refund. If you withdraw from the course before the registration deadline, you will be given a refund, minus a $75 administrative fee. No refunds will be allowed after the registration deadline or for those who fail to attend.