The bridging program welcomes the Class of 2023, the twelfth cohort since the first program was launched in 2012.  These internationally educated physical therapists (IEPTs) emigrated from Brazil, Estonia, India, Philippines, and Spain. By enrolling in the bridging program, they are eager to refresh their foundational knowledge, practical skills and develop expertise in more complex integrated systems. Clinical internships will provide the opportunity to integrate theory into Canadian physical therapy practice within the healthcare system.
We held our first in-person onsite Academic Residency Week since the onset of the pandemic. Classes and labs took place on the main campus in the Rehabilitation Sciences Building in downtown Toronto, Ontario Canada. Throughout the week, the learners met with faculty, alumni, clinicians from affiliated sites, and representatives from the Canadian Alliance of Physiotherapy Regulators, College of Physiotherapists of Ontario and the Canadian and Ontario Physiotherapy Associations. 
The learners were introduced to many aspects of the program including clinical education, clinical reasoning and practical applications, professional communication, study strategies and many additional online resources. They learned more about the mentorship program and met their mentors for some fun activities. Hands-on practice included refreshing of skills in the functional assessment lab and completing clinical stations. Orientation to the cardiorespiratory simulation lab and working through cases in a safe environment was one of the highlights of the week.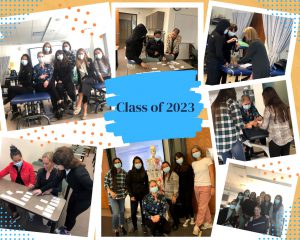 During the week, the learners became fast friends and colleagues. Class President elections were held, and Annika Jans was honoured to accept the position as President for the Class of 2023. Congratulations Annika!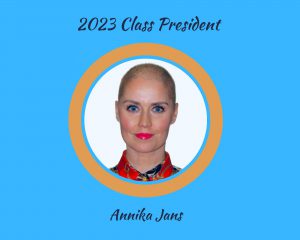 Term 1 is now in session and focused on rebuilding fundamental physical therapy knowledge and skills across the breadth of physical therapy practice. Learners will integrate clinical reasoning and practical skills in cardiorespiratory, neuromusculoskeletal, and neurological physical therapy practice, including applications to patients with complex needs across the continuum of care. There will be many opportunities to practice communication skills, documentation, clinical reasoning, self-reflective practice in preparation for their first clinical internship in the new year. We wish the class a successful fall term!
Stay tuned for program updates in the OIEPB Newsletter.