Introducing the thirteenth cohort of internationally educated physical therapists (IEPTs) to the bridging program and the Department of Physical of Physical Therapy at the University of Toronto!
It's exciting to have IEPTs from Albania, Brazil, India, Ireland, Philippines, and the United Kingdom coming together to share their depth of knowledge and skills from around the world and committing to learn what it takes to practice as a physiotherapist in Ontario, Canada.
The start of the program kicked off with their in-person residency week. They engaged in orientation activities designed to introduce the class to all aspects of the comprehensive bridging program including meeting faculty, staff, alumni and their mentors. They had the opportunity to interact with clinician volunteers in their lab sessions throughout the week as they refreshed practical skills in a safe and supervised environment. They also met and heard from representatives from the professional community – the Canadian Alliance of Physiotherapy Regulators, College of Physiotherapists of Ontario and the Ontario and Canadian Physiotherapy Associations (photos below).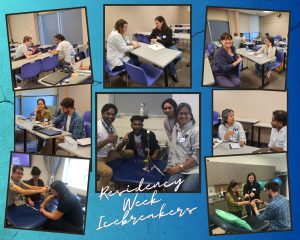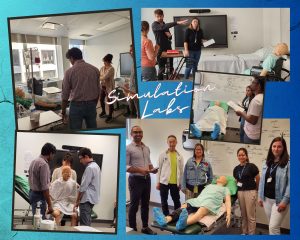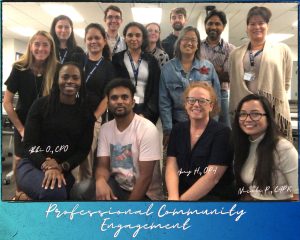 By the end of residency week, the class became fast friends and a vote was held for Class President. It was a close race and Chandrashekhar Yaduvanshi was elected. He was honoured to accept and represent the Class of 2024. Congratulations Chandra!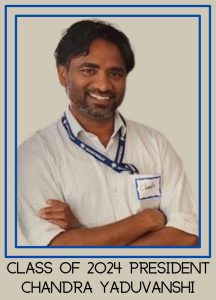 Term 1 has started and focuses on consolidating their fundamental knowledge in the areas of cardiorespiratory, neuromusculoskeletal and neurological physiotherapy practice. The class meets twice weekly for their online class sessions and will continue to meet onsite for clinical labs.
Stay tuned for class updates in future editions of the OIEPB Program Newsletter!